BC's Physician Quality Improvement Program showcased at IHI Conference
Posted on Feb 26, 2020
Every year, thousands of health care leaders and professionals around the world get together at the Institute of Healthcare Improvement (IHI)'s four-day conference in Orlando to connect about the future of health care improvement.  
The most recent conference was held December 8-11, 2019 with 5,500 attendees from over 55 countries. As one of the most influential events in health care quality improvement worldwide, the Specialist Services Committee (SSC) was honored to be chosen to present a half-day workshop on BC's Physician Quality Improvement Initiative (PQI).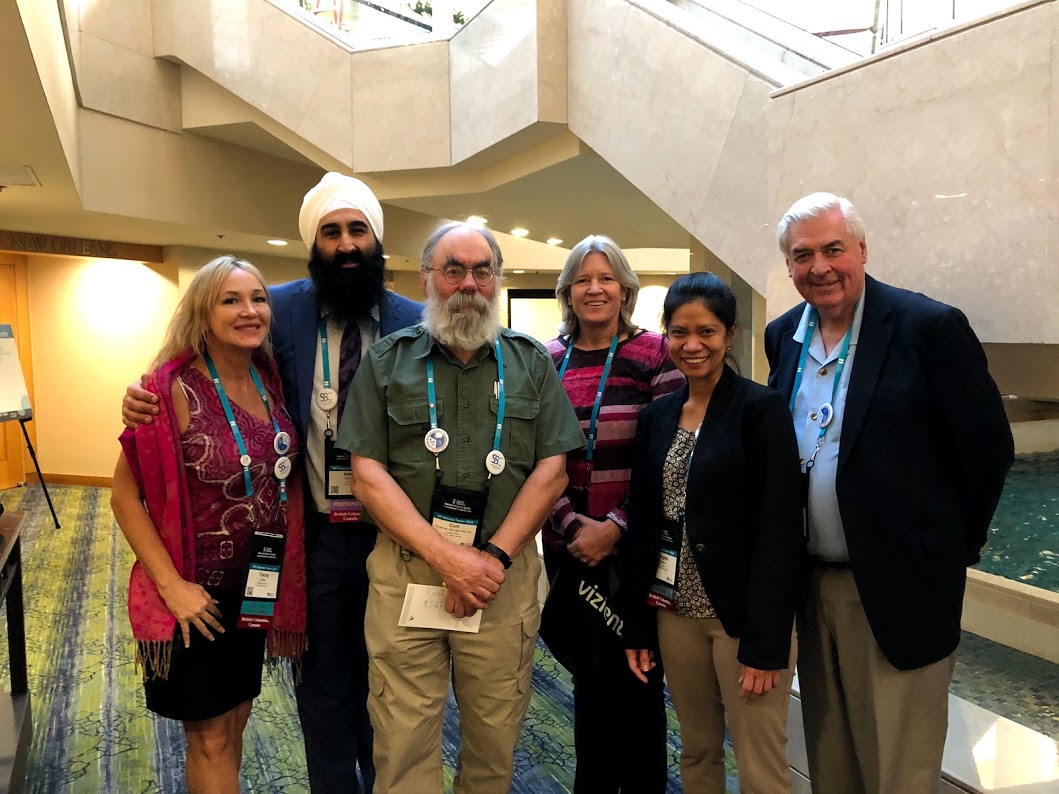 A flagship initiative of the Specialist Services Committee, PQI leads the way for providing QI training to physicians, engaging them in quality improvement conversations, as well as providing funding and support to help physicians with their Learning Action QI projects, all in close collaboration with six health authorities in BC. Click here to learn more about the PQI initiative.
In the session 'Quality Improvement from the Ground Up,' Dr Curt Smecher, PQI Provincial Physician Lead, Aman Hundal, SSC Liaison and Angela Tecson, Fraser Health PQI Manager explained the program's unique aspects that emphasized integration and collaboration of stakeholders.
 "While most of QI programs are trying to engage physicians with a top-down corporate-led approach, what we (PQI) are doing is taking the lead and integrating the physicians  with the health authorities," Dr Smecher said.
The workshop was very successful, not only in terms of participation, but also the attendees' level of engagement and dialogue, the majority of whom were physicians and health leaders. The initial presentation highlighted the significance of four aspects of the PQI initiative that have proven vital to its success:
1. Establishing regional decision making bodies composed of health authorities, clinically active physicians, patient representatives and the SSC.
2. Employing PQI teams to support the physician led QI projects
3. Provisioning QI training locally, rather than sending physicians abroad. 
4. Train participants in formal QI theory and tools and funding them to lead their identified Learning Action Projects addressing a Quality challenge in their practice/hospital.
The presenters acknowledged that the PQI initiative was built on experiences from many other organizations including the Cleveland Clinic, Mayo Clinic and others who opened their doors and allowed the PQI team to learn from them, and that now it's time for us to pass our learnings on to others.
During the session, a case study from one of the health authorities was shared to show how challenges were tackled, which further helped participants acquire a better understanding of the program. This was followed by suggestions for next steps, with the ultimate goal of changing the culture in QI to one that recognizes the important role physicians play in the health care decision-making team.
Participants were encouraged to get in touch with the PQI team after the workshop for more insight and information and three participant organizations with significantly large health systems have already started a dialogue with the team.
"Our small central quality improvement team has been struggling with how to better engage our physicians as leaders and instigators of quality improvement," said Elizabeth Cruse, one of the participants from Boulder, Colorado. "Even though the PQI team is working on a much larger scale, their experiences and challenges are applicable to the situation we face in our community hospital, and have inspired us to move forward." she said.
PQI is one of eleven initiatives of the Specialist Services Committee, a partnership of Doctors of BC and the BC government.