Leadership for women in medicine
Posted on Oct 3, 2023
On June 15 and 16, 2023, 29 physicians attended a two-day course on leadership for women in medicine in Rossland, BC. This event was organized by the Kootenay Boundary (KB) Regional Facility Engagement Gender Equity table and was funded through a collaboration with the Specialist Services Committee (SSC) Physician Leadership Scholarship Program (PLSP) and Facility Engagement (FE) initiatives. With a focus on enhancing leadership skills, the course was led by an expert in the field, Dr Mamta Gautam. Dr Gautam is an executive physician coach, author, international speaker, and President of PEAK MD, Inc. who also works with Physician Leadership Institute (PLI) through the Canadian Medical Association (CMA).
Participants found the course to be impactful and highlighted the significance of interactive sessions. The group discussions and peer exercises were valued by the attendees, with 94% feeling like the program equipped them with tools essential for success in the healthcare sector. The attendees universally acknowledged that the content and delivery were both question-friendly and knowledge-enhancing.
Networking, forming personal connections, and discussions related to leadership were integral to the success of the course. They specifically pointed out the direct relevance of the program and appreciated its "practicality" that then translated into higher drive to move further their leadership journey.
Throughout the course, participants expressed their desire for further support and training in medical leadership with an overlay of some of the issues that may be unique to women leaders.
"Dr Gautam was an incredible presenter, and the program was well received by all who participated" and 89% of attendees would recommend the course to their peers. Attendees finished the training, thinking this was a "brilliant course, with an engaging presenter and practical content. I learned about myself, my own styles, and how to improve."
The Physician Leadership Scholarship Program and the Facility Engagement team are looking to support collaborative leadership educational opportunities that are closer to home for the physicians to minimize accessibility challenges and time away from clinical work. 
Please contact your local Engagement Partner or email  jcctraining@doctorsofbc.ca if you have any ideas or questions.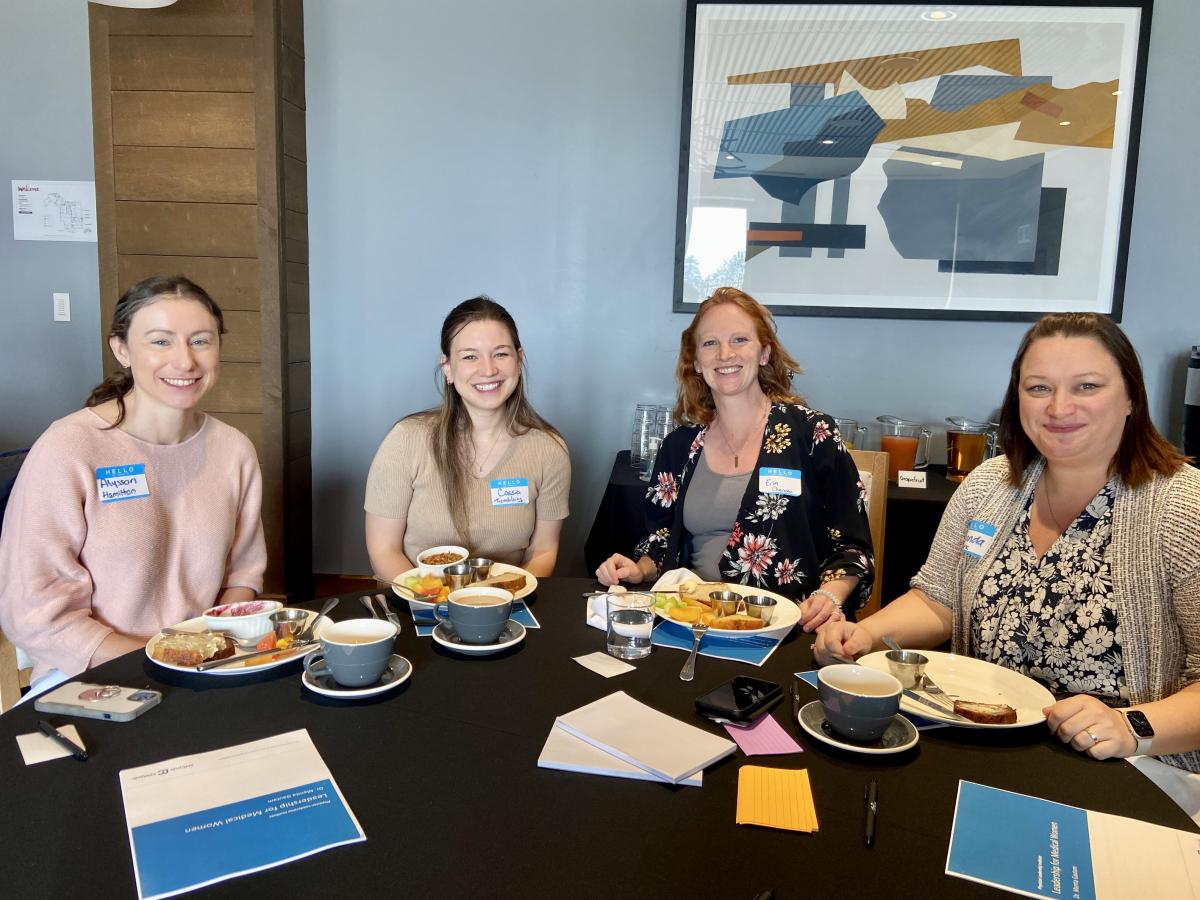 Attendees at the course on leadership for women in medicine