Specialist Team Care: 100 Days To Real Results
Posted on Jun 21, 2023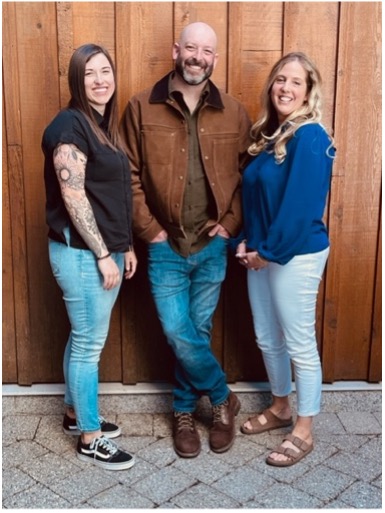 Dr Julian Sernik, an orthopedic surgeon practising in Vernon, discovered that in just 100 days he could change his whole practice - and shift it away from long waitlists and personal burnout.
With support from SSC's Specialist Team Care Collaborative (STCC), ­Dr Sernik now sees twice as many patients, and his waitlist has been reduced for the first time in a decade.
"I've been involved in quality improvement projects for over 10 years and although I learned a lot, there was little change," he says. "This is the first initiative that has delivered real and sustainable results, without additional costs."
The journey: where it began
A few years ago Dr Sernik wanted to recruit a rheumatologist to his community. He traveled to Penticton to meet with Dr Michelle Teo, a Rheumatologist whose practice included Rheumatology nurses.   
He learned that Dr Teo was able to effectively and safely delegate a lot of her work - such as reviewing labs and educating patients on treatment options - to her nurses. This allowed Dr Teo to see many more patients and while still providing more comprehensive care.
Intrigued, Dr Sernik began to explore ways to achieve similar results within his orthopedic practice.
"I wanted to ensure that I work on only what I've been technically trained to do," he says. "Dr. Teo inspired me, she feels a specialist's office work should only be to diagnose, formulate a treatment plan and troubleshoot the treatment plan."
The opportunity
In early 2022, The SSC created the STCC, supporting three community practices including Dr. Sernik's, to pilot approaches to team care with an aim to improve patient care and reduce specialist burn-out.
It provided funding for 100 days to pay half the cost of appropriate allied care providers who could take on much of the non-physician work that comes with delivering patient care - as well as developing processes, change management support, and training for team members.
Dr Sernik hired a Kinesiologist and Licensed Practical Nurse (LPN) as allied healthcare providers (AHPs) to join his practice.
Mentorship for team members was arranged through Dr Teo's team to support the process of implementation. 
Shifting tasks
As a key change, the AHPs were trained to take histories, produce encounter notes and educate patients.
There was upfront work to make the process efficient and effective, including creating templated encounter notes based on the top 12 regular patient presentations, presentation-specific pre-visit questionnaires, individual and group education sessions, continuous measurement, and iterative improvements.
The AHP team members also support the patient visit, maximizing Dr Sernik's time to focus on diagnoses, treatment, and problem-solving.
The patient visit
At the start of the visit, the AHP reviews the patient questionnaire, talks to the patient using the templated encounter notes to capture vital information, takes the history, and conducts an exam. The information is ready for Dr Sernik when he arrives in the room.
The AHP is trained to be the patient's advocate, allowing Dr Sernik to get a deeply personalized understanding of the patient's ailment, as well as its impact on the quality of their life.
This upfront work also allows Dr Sernik to build rapport with his patient as he reviews x-rays and conducts a physical exam.
Meanwhile, the AHP documents the discussion. Once the treatment is agreed upon, the AHP adds to the discussion around the impact of the treatment along with the risks and benefits. The patient might be booked into an education session that optimizes the suggested surgery.
This shifts the tasks of patient education onto the AHPs, giving Dr Sernik more time to build rapport and complete tasks that only he can do.
 "It is important to state that I remain fully responsible for the patient experience," he says.
Benefits for patients, team members, and the specialist
Both of Dr Sernik's AHP team members feel that this is their 'dream job'.  They love the autonomy and the opportunity to provide hands-on patient care in a supportive setting that is continuously expanding their knowledge.
Dr Sernik now has capacity to see twice as many patients. Maintaining the new workflow requires no further funding since the increased patient volume now funds the AHP team members.
Patients of course, are the main beneficiaries. As an example, Dr Sernik always asks his patients on their surgery day if they have any questions. In the past, this question often revealed critical gaps in their knowledge. Now, his patients often comment that they feel fully informed and well supported. He notes they are more relaxed and well prepared.
It all gives Dr Sernik great pride knowing that public dollars are being spent responsibly, his patient care is more comprehensive, his staff have job satisfaction - and he is effectively managing the risk of burn out.