Development of HIV/STI guidelines on partner notification through Health System Redesign project improves patient experience journey
Posted on Mar 17, 2023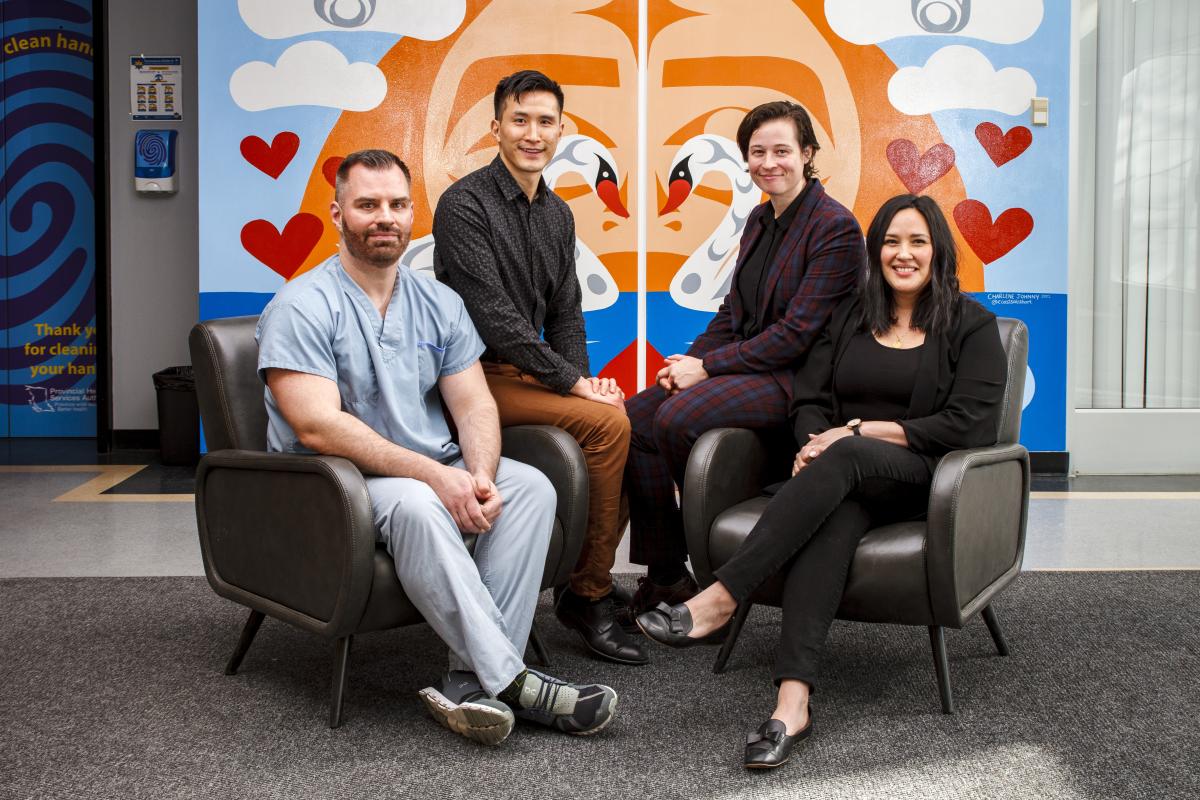 Dr Jason Wong has had many touchpoints with the Specialist Services Committee (SSC) and its funding opportunities. Dr Wong, a senior medical leader at BC Centre for Disease Control (BCCDC), led the BCCDC's FY2020/21 Health System Redesign (HSR) project and was the executive sponsor for the FY2021/22/23 HSR Project. Dr Wong is also involved in Facility Engagement initiatives, as well as the Doctors of BC's Section of Public Health and Preventive Medicine specialists.
HSR project supports gathering needed evidence around partner notification
With STIs on the rise in BC and globally, Dr Wong's HSR project aimed at reducing transmission by improving STI partner notification, which is an evidence-based intervention to prevent the spread of STIs.
There were two parts to Dr Wong's HSR project:
A survey was conducted with BC family doctors assessing their awareness of and practice of partner notification, including expedited partner therapy, with the goal of understanding how they could be better supported. As there is generally little to no support for family physicians to perform partner notification, it also examined what tools could be developed to support partner notification for patients or family physicians.
Exploration of different public health approaches to partner notification. This involved a literature review, ethical review, key informant interviews with BC practitioners, and the development of an evaluation framework for different policy options. 
As the majority of STIs are diagnosed by family physicians, the first part of the HSR project sought feedback from family physicians. A total of 146 BC family physicians were recruited through the Divisions of Family Practice community-based networks of family physicians to participate in a survey about partner notification.
The main finding of the first HSR project was the need for a pool of resources that could complement partner notification, as well as further clarity over roles and responsibilities around partner notification between family physicians and public health.
The second HSR project explored different approaches to partner notification. This included interviewing practitioners from across BC, including nurses and physicians, to learn about their practices of partner notification and their thoughts on different approaches to partner notification.
The evidence gained from these HSR projects, coupled with other work in this area has supported a policy decision to change the provincial approach to chlamydia/gonorrhea partner notification, the most commonly diagnosed STI in BC. This included developing a prioritization framework to address the rising rates of STIs, as well as developing resources to better support clients through their STI care journey.
On the experience working on the HSR projects Dr Wong says, "People are really generous. We work in an environment where people are very generous with their time, expertise, and experience. This is a great opportunity to collate that, build on it and share it more widely."
The HSR funding was used to compensate physicians for their participation in short-term, project-based, system redesign work within a health authority or community with health authority involvement. Funding is provided through the Joint Collaborative Committees (JCC) of Doctors of BC and the Ministry of Health. The JCCs are made up of the Specialist Services Committee (SSC), Shared Care Committee (SCC), and Family Practice Services Committees (FPSC). 
Making connections through Facility Engagement
Dr Wong also saw many benefits of participating in Facility Engagement initiatives. He said Facility Engagement funding provided new opportunities to work with his colleagues and to work on projects that his team felt were priorities. Another benefit of this work for Dr Wong was getting to meet some of the other PHSA/MSA staff. As Dr Wong explains, "Even though our practices are very different, it was very helpful to even hear that some of our issues are kind of the same. They are obviously different in many ways but there are some commonalities and threads within them. It facilitated those connections."
As Dr Wong further explained, "Public health as a speciality often feels fairly removed from the health care system for a couple of reasons. One is we don't see patients like your family doctor. Our patients are really the population. The way that we work is really with partnerships, collaboration, long-term relationship building, and working through policies and processes to try and move the needle around population health."
Facility Engagement was launched by the SSC as a BC-wide initiative to strengthen communication, relationships and collaboration between facility-based physicians and their health authorities.
Advice to physicians considering applying for SSC funding
When asked what his advice would be to other physicians considering doing projects through SSC funding, he replied that applying is not that onerous on physicians and encourages other physicians to consider it.
Dr Wong's team's work related to the HSR project has been published in the several peer-reviewed journals. To read the findings, visit:  
https://www.cfp.ca/content/68/6/e182
https://journals.lww.com/stdjournal/Fulltext/2020/08000/Facilitators_and...