Spotlight on a Specialist: Dr John Galbraith retires and continues living a life of adventure
Posted on Jul 18, 2022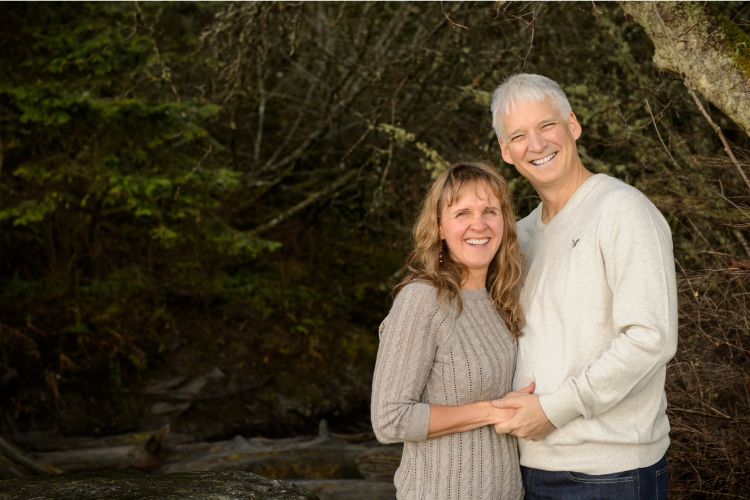 For Dr John Galbraith, trying to improve the status quo is part of the allure of medicine. That's why the retiring Victoria-based specialist in infectious diseases, internal medicine, and medical microbiology has pursued quality improvement projects throughout his career.
Born and raised in Calgary, Dr Galbraith realized at a young age that preventing the spread of infectious diseases in developing countries relies on improving basic living conditions, and alleviating misery, poverty, and malnutrition. He went on to train at the University of Alberta, spent several months in Kenya as a medical school undergraduate, and a month in Guadalajara, Mexico, as part of his infectious disease fellowship.
Dr Galbraith jokes that he was inspired to be a doctor by watching the 1970s TV drama Marcus Welby, MD, about a wise family physician with a kind bedside manner. Dr Galbraith initially completed certification in family medicine before going on to complete specialty training.
When he began practicing in Edmonton, he enjoyed the correlation between the clinical and the pathological. "In addition to seeing the patients, you were in the lab seeing the samples and putting it all together." 
Dr Galbraith and his wife, Dr Diana Galbraith moved to Victoria in 2005 with their seven children. As can be imagined, it was a busy time both at work and at home, but he says it included some wonderful experiences.
In recent years, Dr Galbraith was Island Health's medical lead for its Microbiology Molecular Diagnostic lab. About eight years ago, he attended a one-day Quality Improvement (QI) seminar given by Dr Adele Harrison. Soon after, he was involved in a Specialist Services Committee (SSC) project that looked at improving pneumococcal vaccination rates by offering people admitted patients, pneumococcal vaccination from their ward's clinical pharmacist.
"Physician Quality Improvement (PQI) is a team sport," Dr Galbraith says. He's been Chair of Island Health's PQI Steering Committee, Doctors of BC's representative on the provincial QI working group, the QI working group's lab representative on the SSC Facility Engagement Initiative (FEI) working group, and Chair for the South Island FEI working group. He's proud of the fact that approximately 180 FEI projects have been completed by the South Island group.
You'd think that the demands of the pandemic might have meant backbreaking work for a specialist in medical microbiology, but Dr Galbraith gives credit instead to "a team of superstars" on the island. He's especially grateful for his colleagues in medical microbiology and infectious diseases, and to the brilliant laboratory staff. "It's actually the clerks, lab assistants and technologists who are the real heroes," says Dr Galbraith.
Dr Galbraith expressed gratitude for the leaders and teams he's worked with over his years in medicine, including the input of patient partners. This team spirit, positive attitude and hardworking mentality likely contributed to the SSC's decision to honour him for his years of service at a ceremony in June.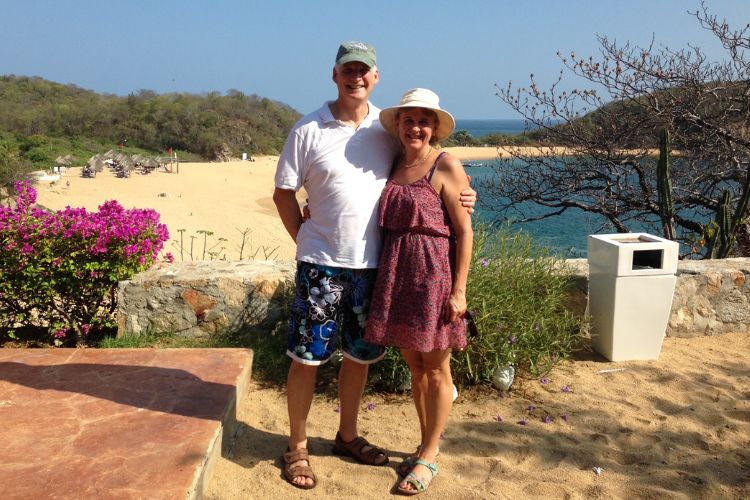 What's next? Dr Galbraith and his wife will pack up three suitcases apiece this July to move to Huatulco, Mexico. Dr Galbraith says he hopes to learn Spanish, explore the national park and marine preserve, and welcome their family and friends to visit them at the new house and its adjacent casita.
A trip to Mexico in March left Dr Galbraith longing to connect with the local people. And so, "with a sense of cultural humility," he says, the Galbraith's will settle in, discover all they can about the area's Indigenous culture, and then see if there's anything they can do to help their new community.
---
The SCC thanks Dr Galbraith for his involvement in the Physician Quality Improvement, and Facility Engagement initiatives. His contributions as a humble team player and leader engaged physicians to improve care for patients and the healthcare system.