Leveling the playing field for osteoporosis care
Posted on Dec 11, 2020
A Canadian study conducted in 2014 found that more than 320,000 hip fractures occur in North America each year and the death rate within a year of surgery ranges from 14 to 36 per cent -- fractures being the end point for osteoporosis. Many surviving patients need recovery at care facilities and will require walking aids or community care support, making it a tremendous burden in terms of morbidity, mortality and cost to BC's health care system.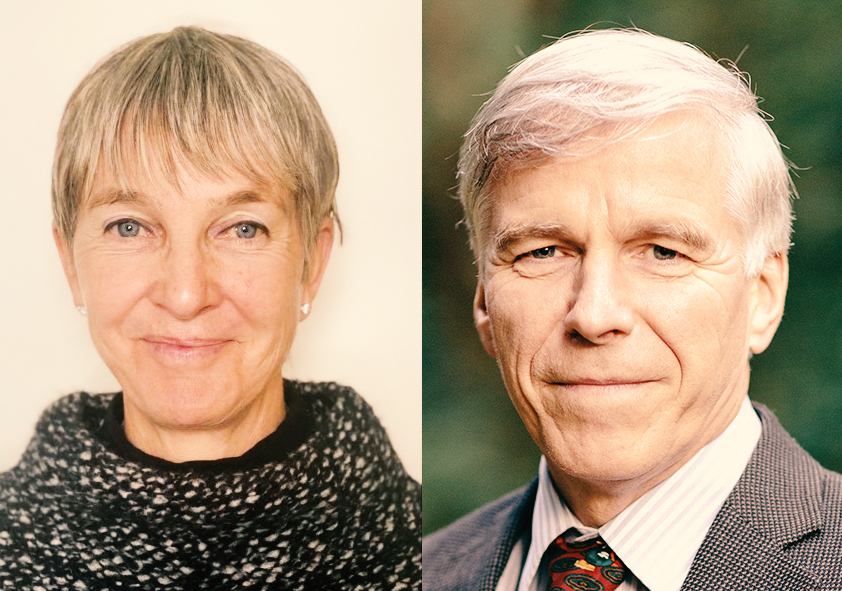 Another challenge in osteoporosis care is that it can be provided by a variety of specialists including endocrinologists, rheumatologists, geriatricians, internal medicine specialists, gynecologists and others. As a result, the level of knowledge about osteoporosis and the access to care can be inconsistent.
Over the years, physicians have recognized the need for a unified voice to advocate for osteoporosis patients. After the closing of the only provincial osteoporosis clinic five years ago, an ad hoc group of physicians formed to help close this gap. In 2018, with funding from the Health System Redesign initiative (HSR) and through the work of Drs Susan Purkiss and David Kendler, the BC Coalition of Osteoporosis Physicians (BCCOP) was established.
Dr Purkiss, an internist who works at BC Women's Hospital, is the HSR project lead, and Dr Kendler, an endocrinologist at Vancouver General and St Paul's hospitals, now moderates the coalition's virtual meetings of about 30 doctors, who share information, identify priorities and set plans every two months.
Dr Kendler observes, "our field is rapidly evolving, with improvements in fracture risk assessment, screening for at-risk populations, and updates in the pharmaceutical management of osteoporosis patients. There is a great need to share knowledge and most importantly to advocate for the care of osteoporosis patients."
Among BCCOP's achievements so far include its ability to bring the patient voice to the table, provide input to the Guidelines and Protocols Advisory Committee, Pharmacare and MedAccess BC, and to share information regarding newly established Fracture Liaison Services (FLS). The coalition has also formed a relationship with Osteoporosis Canada, where patients can access information and a number of resources to help them manage their own care. Recently, a primary care resource document was developed by the coalition summarizing international guidelines for treating patients at a distance through the COVID-19 crisis.
Dr David Kendler notes, "the coalition gives us institutional recognition, which we didn't have before as an ad hoc group. Today we have opportunities to expand our profile and our work."
Of particular interest is the evolving work in Fracture Liaison Services. As Dr Purkiss states, "FLS is seen as the low hanging fruit in osteoporosis care." Currently there are two approaches, one with a nurse liaison and the other as a virtual liaison. The ideal FLS programs are in Peace Arch and Royal Columbian Hospitals, which have a hospital funded nurse who performs rounds in the morning and consults with all the patients who came in the night before with a fracture. This approach ensures follow-up osteoporosis assessment and treatment if required.
The virtual program is being implemented at St Paul's, Vancouver General and Richmond hospitals offering an expediated referral program to specialists with expertise in osteoporosis care. Eventually, the coalition hopes FLS with a dedicated nurse will be the recognized standard of care across the province, benefiting patients by preventing subsequent fractures in those who are at the highest risk.  
The coalition is working toward ensuring the same level of access to care and resources for osteoporosis patients as there exists for patients with other chronic diseases such as heart disease.
Dr Kendler states, "the HSR fund has increased our credibility and effectiveness by allowing us to bring new ideas and physicians to the table and enabled us to have a unified voice of people who treat patients with osteoporosis."
HSR is an initiative of the Joint Collaborative Committees, a partnership between Doctors of BC and the BC government.