Island Health PQI project aims to relieve the stress of pandemic health care workers
Posted on Jun 25, 2020
Dr Joanne Cheek's team creates Stress First Aid and Peer Support virtual workshop
For health care providers, extreme stress is an expected side effect of working on the front lines during a pandemic. In addition to the stress of treating patients with so many unknowns, concerns about contracting the virus and spreading it to others is profound in the medical community.
Victoria psychiatrist Dr Joanna Cheek recognized early on that frontline workers would need a psychosocial response to this stress. Already working on a Physician-Led Quality Improvement (PQI) project, she was able to work with PQI manager Jennie Aitken to pivot, create a new team, and create a Stress First Aid and Peer Support virtual workshop that was supported by PQI and the Specialist Services Committee (SSC).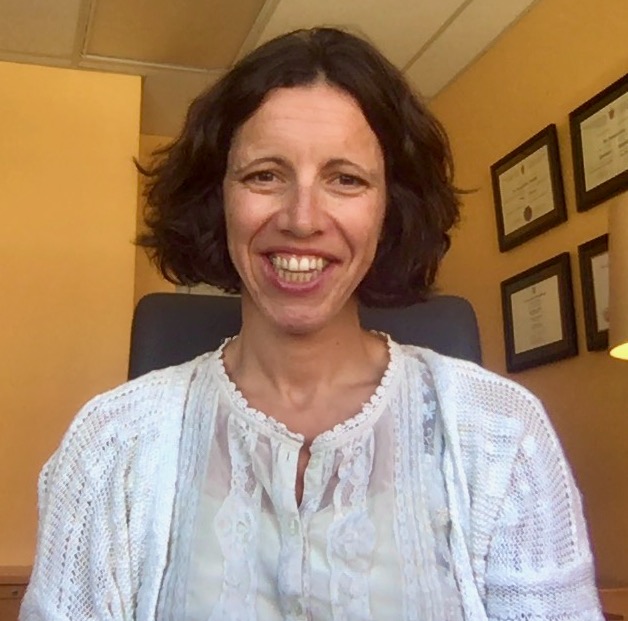 Given that reports out of China had revealed extremely high rates of depression, anxiety, insomnia and psychological distress among health care providers during COVID-19, Dr Cheek said, "We know that health care providers cannot provide optimal care when they are facing mental distress." And when stress results in workers having to leave the job to recuperate, it depletes the community's ability to fight the virus, she added.
Dr Cheek found that many doctors in the community who weren't directly involved in treating COVID-19 wanted to help in other ways. So she joined the Island Health's COVID-19 psychosocial response planning team to explore how her team could best fill in gaps in service without redundancy. She and her team—psychiatrists, family doctors, residents, medical students, counsellors, and specialist consultants --decided that creating a Stress First Aid and Peer Support Virtual Workshop was the best way to assist their frontline peers. Fifth-year psychiatry resident Ruth Stewart, who has worked previously as a family doctor specializing in operational stress injuries with the Canadian military, was the lead on the team.
The PQI project had many facets. Individuals were needed to curate evidence-based online resources, create posters, offer support groups and therapy, and assemble the workshop. It has now been presented to four teams of 10-30 and one group of 60-70 family doctors, all in Victoria. The team also created a 90-minute webinar called Home and Learn, and has shared information across Canada and the U.S. so that their colleagues can offer these workshops.
The response to these efforts has been positive. The stress first aid training helps people build resilience in the face of ongoing crises, through developing a common language for identifying and normalizing distress, connecting with others, building calming skills, as well as a sense of safety, competence, confidence and hope. It's looking into integrating Cultural Sensitivity and Aboriginal Health into the workshop and offering it to the public health nurses who are doing COVID-19 testing. Other potential users are additional health authorities, nursing home staff, and physicians from other communities.
This PQI team experienced a personal learning curve, as well. Dr Cheek noted that at first, its members were "desperate to help and worked tirelessly," but as time went on, the realities of their own mental health needs and obligations like their clinical roles, the need to parent out-of-school children, and the necessity of self-care became apparent. 
"We were all sprinting toward burnout. This gave us a great opportunity to practice what we were developing – how to use the team as a healthy place to talk about each other's level of stress, provide peer support, pass the baton when needed, and scale down the project to a manageable level so that we could still help health care workers to stay well, without sacrificing our own wellness."
One finding is clear, that some patients, including the younger demographic, those who are highly anxious, as well as those living more remotely or who travel, find virtual therapy preferable, so Dr Cheek believes that they might continue to offer these services even after the pandemic is over, depending on the project data outcomes.
Her PQI project this Spring, Thriving Families, now back on track, is using the same model to train family doctors and public health nurses to offer both groups the ability to support the mental health of parents in pregnancy and postpartum and to teach reflective parenting skills as a preventative approach to improve the mental health and resilience of the next generation.
PQI is one of 12 initiatives of the SSC, a partnership of Doctors of BC and the BC government.