Dr Don Berwick's Keynote Address at the PQI Summit
Posted on Mar 13, 2019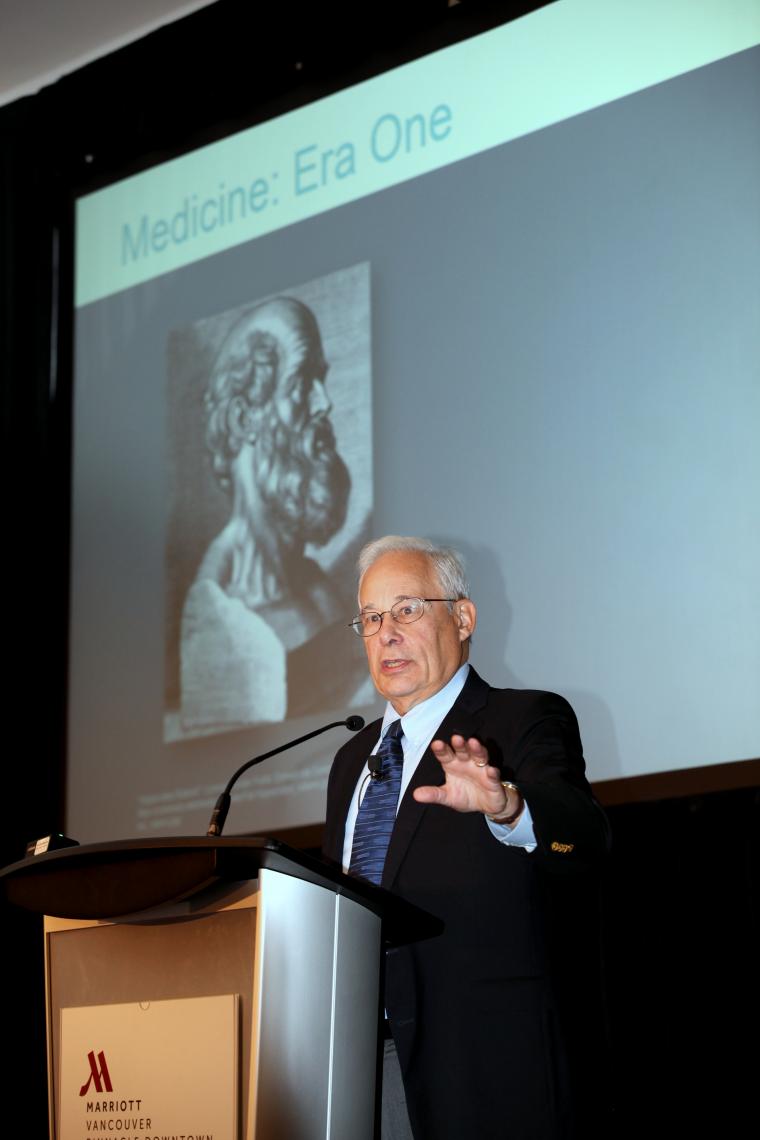 "We can absolutely succeed" is the message Dr Don Berwick brought to his inspirational keynote address last Monday, November 19 at the first-ever Physician Quality Improvement (PQI) Summit. 
Dr Berwick, who is one of today's top health care thinkers and President Emeritus and Senior Fellow at the Institute for Healthcare Improvement, also acknowledged the fact that "it is a tough time for health care around the world". 
Defining eras of medicine
Dr Berwick divided the recent history of medicine in North America into two eras. He described Era 1 as the emergence of medical advancement, where a physician was considered to be noble, beneficent and having specialized knowledge. He quoted Eliot Freidson, medical sociologist, who defined medicine as a "work group that reserves to itself the right to judge the quality of its own work." 
During Era 1, it is estimated that 44,000 to 98,000 deaths that occurred every year in American hospitals were due to errors in care. At the time, this exceeded the number of deaths caused by any given disease. "It was a wakeup call for us", which led to the realization that patients and not physicians need to be at the center of care.  
Startled by the discovery, Era 2 came about, "headlong in conflict with Era 1" and brought principles such as accountability, scrutiny, transparency, pay for performance, incentives and "a lot of doubt" about medicine as a profession in the eye of the public. 
As a response, in 2006, the Institute of Healthcare Improvement created the idea of the Triple Aim. The intent was to do more than look at the symptoms of bad health by also considering their respective causes – such as nutrition, housing, social justice, and so on, while bringing costs down as much as possible. However, with a system focused on finding flat tires he said, the question is now, "How do we get there?" How do we achieve the Triple Aim? 
To address this question, Dr Berwick noted that "we need something new, a different way of thinking", something he proposed to be "design thinking". 
Experience-based principles
He related ten experience-based principles that the Leadership Alliance (link is external) has identified as a result of design thinking, which are bringing abo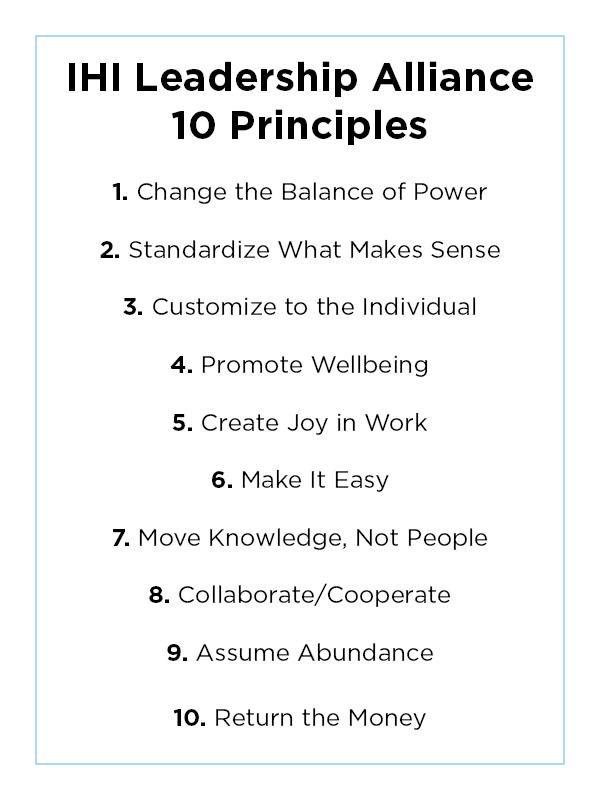 ut a culture shift around the world. He urged the BC health care system to join the alliance. 
One of the examples Dr Berwick mentioned was an integrated team-based care approach in Anchorage Alaska where the health team used the 'principle of cooperation'. The approach included the nutritionist, behaviorist, social worker, pharmacist, and advanced practitioners, working together to treat patients. The results indicated that in five years (from 2004 to 2009), there was a 50% decline in emergency visits, 53% decline in hospital use, 65% decline in specialty referrals, and an overall satisfaction in quality levels. 
In his final remarks, Dr Berwick mentioned that "The answer for you is clear". He emphasized that the legacies of Era 1 and Era 2 are in the way and the right solution is  "solidarity" and "the shared sense that we are in it together". 
He identified BC as having the right size and population for leading the way and setting an example for other jurisdictions. Through our Joint Collaborative Committees, built on partnerships between the BC government, Doctors of BC and Health Authorities and including patient representatives, the spirit of togetherness and collaboration is living here. "If BC can re-invigorate the sense that we are in it together, get rid of we-they thinking and focus back on the people, we can co-create a new system, I'm absolutely sure. And based on your example, maybe we will learn." 
The PQI Summit was hosted by the Specialist Services Committee, a joint collaborative committee of Doctors of BC and the Government of BC. Click here (link is external) to learn more about the PQI Summit.