UBC Sauder Physician Leadership Program 10-year Anniversary Event
Posted on May 3, 2023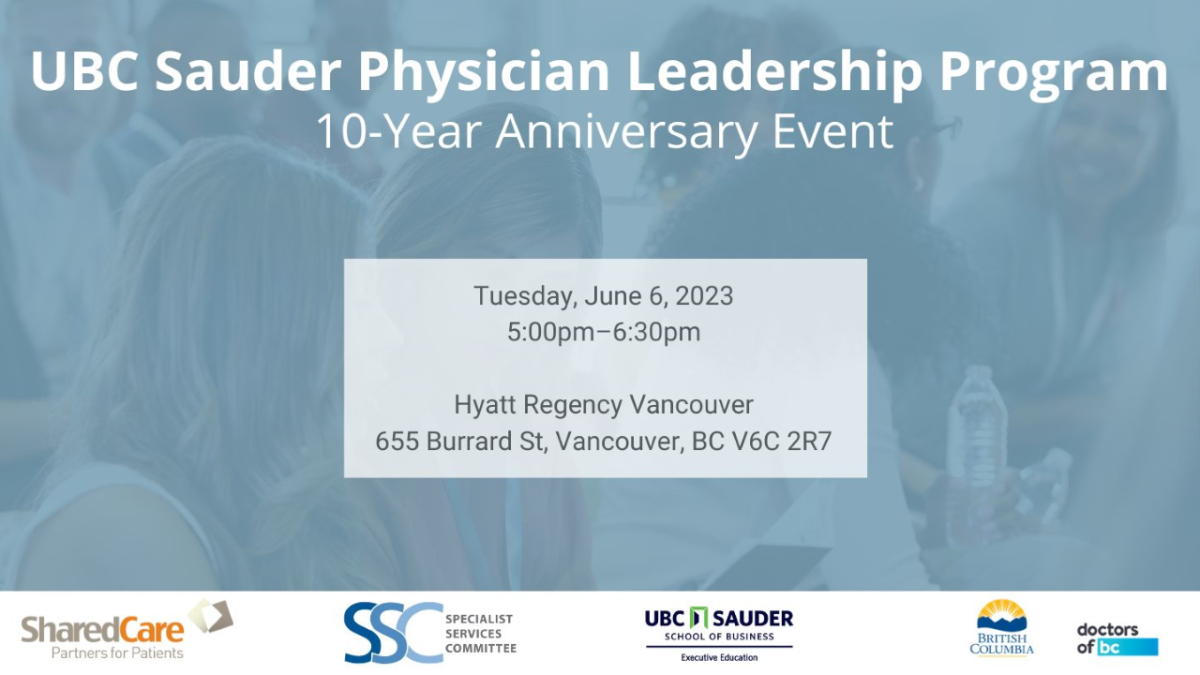 In celebration of the 10-year anniversary of the UBC Sauder Physician Leadership Program, we invite you to join us for an exciting in person gathering. This event is conveniently situated between the JCC Pre-forum and the commencement of the Quality Forum. Funding is available for those who are attending these events through the JCCs. 
This event will be held on June 6, 5:00pm – 6:30pm in The Oxford Room @ the Hyatt Regency Vancouver. It will offer an opportunity to network with other alumni and UBC faculty over dinner and will focus on creating a connected community of physician leaders.
Registration is now open, space is limited so register early. More details to follow. 
For more information contact Jcctraining@doctorsofbc.ca