Spotlight on a Specialist: Dr. Samuel Kohen
Posted on Mar 9, 2018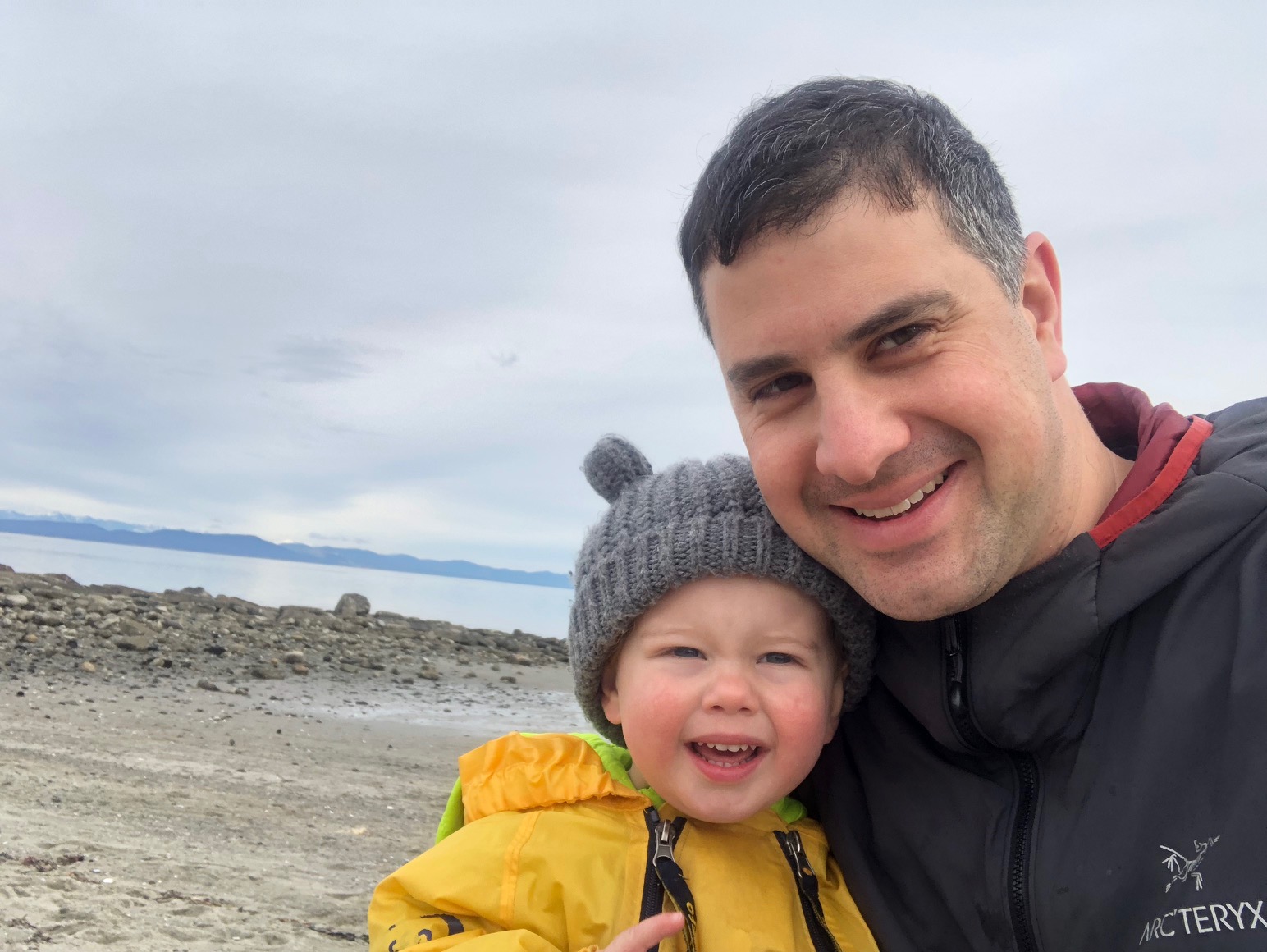 There's often a 'yin" and 'yang' to Dr. Samuel Kohen's life: To pursue sports or academia, internal or emergency medicine, return to Ontario or move to the Comox Valley.  Fortunately, Dr. Kohen's decisions have allowed him to balance his passion for medicine while living a family oriented, outdoor lifestyle, by practicing Internal Medicine and Critical Care in the Comox Valley.
Though exciting and personally rewarding, a career in medicine invariably comes with moments of frustration, ethical concerns and sometimes moral distress. Two events, early in Dr. Kohen's career, focused his interest on quality medical care: In the first, Dr. Kohen was part of a critical adverse event, and in the other, Dr. Kohen's own grandmother, suffered needlessly at the end of her life.  
Fueled by these significant events, Dr. Kohen completed a Master's in Quality Improvement and Patient Safety through the University of Toronto.  This knowledge and experience led to clinical and academic quality improvement opportunities.  At the local level, Dr. Kohen has helped develop critical services at the Comox Valley Hospital.  "I'm so proud of the development I've seen in the Comox Valley.  We have a brand-new hospital, and are restructuring clinical processes to ensure that patients receive high quality critical care in their own community."  
 
With the SSC Quality and Innovation funds, Dr. Kohen helped develop, implement and support the Island Health Medical Order for Scope of Treatment, in the Comox Valley.  By focusing on multidisciplinary engagement, this project helped St. Joseph's General Hospital achieve an unprecedented 100% documentation of patient end of life care wishes.  "The advance care planning project has been an amazing success – we are helping patients share their perspective on end of life care and ensure that we provide care that is consistent with their wishes."  See here for more about the Advance Care Planning tool.
With ongoing SSC support, Dr. Kohen has furthered his professional development attending the Sauder Physician Leadership Program, participating in the first Island Health Physician Quality Improvement (PQI) cohort and is now one of Island Health's PQI advisors. "The SSC is helping physicians engage in multidisciplinary quality improvement initiatives and bringing their perspectives to the administrative table to talk about the right things." 
Dr. Kohen believes there is common ground that makes up 80% of who we are and what we do in health care field. "By working together on common issues, we can effect great system improvement – helping make sure that all patients receive the type of care we would want for ourselves and our loved ones."  As Dr. Kohen continues his journey, he is guided by the expression "If you want to go fast go alone, if you want to go far go together."