Spotlight on a Specialist – Dr Tommy Gerschman
Posted on Oct 29, 2021
Dr Tommy Gerschman considers leadership to be an integral part of his life. Working as a pediatric rheumatologist out of North Vancouver he has been forging his own leadership path since he graduated from UBC. He sat on several Doctors of BC committees on health policy and was a member of its board from 2016-19, followed by serving as the Specialists of BC President until 2020.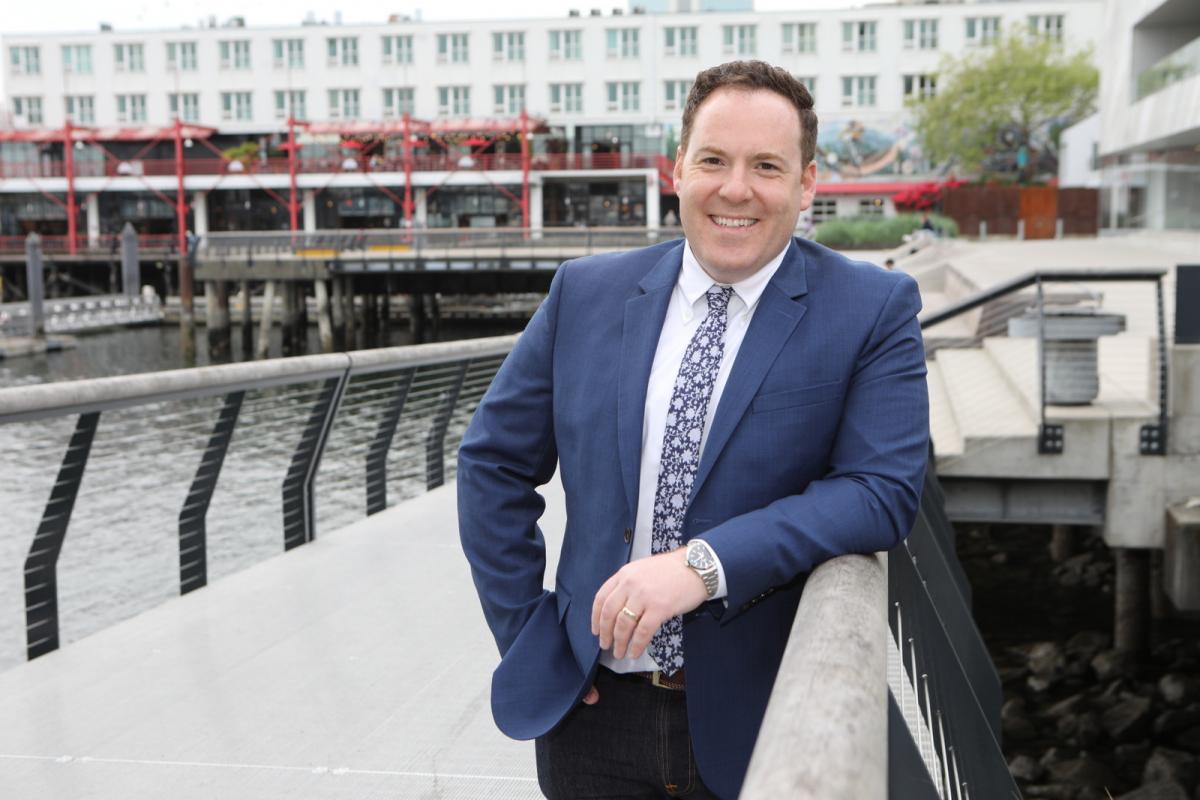 Through the years, Dr Gerschman's voice has grown into being one of the leading advocates for BC's community-based specialists (CBS): those specialists who choose to establish their own clinics and not pursue hospital or health authority privileges. One of the programs that helped Dr Gerschman in advancing his leadership skills was the Specialist Services Committee (SSC)'s Sauder Physician Leadership Program. As part of this training, he worked on a project to identify the value that CBS bring to BC's health care system and explored their challenges, circumstances, and needs. It was through this project that Dr Gerschman helped leverage support from SSC to actively engage CBS in their work.
Reasons for not pursuing privileges according to Dr Gerschman are many, including, underemployment of certain specialities. "Some physicians may not want to be involved with politics of hospital bureaucracy, or taking on required responsibilities that go along with having privileges." he added. Dr Gerschman believes that CBS bring valuable insights to improve programs, policies, and initiatives related to health care due to their close work with local communities.
Born in Sweden, Dr Gerschman lived with his family for two years in Dallas, Texas where he and his younger sister learned English before eventually moving to Vancouver at the age of seven– carrying with him a Swedish/Texas accent. Although, he had a wide range of academic interests, the path to medicine had always been on his radar. "I was fascinated by the biology and research of medicine, but primarily I think it was helping patients, meeting a diverse group of people, and hearing about different stories and experiences that drew me to medicine."
Dr Gerschman was initially interested in pediatric medicine because he enjoyed the challenge of working with children, but in fourth year he found his real passion was pediatric rheumatology. It started with an elective at the University of Toronto, "the people, the kids, and allied health staff I got to work with – were very inviting, and the science behind the specialty was very interesting," he expressed.
After graduation from BC Children's Hospital, he took on a number of locum positions at children's hospitals in Calgary, Edmonton, and Winnipeg. After about two years, it was time to bring his experiences and expanded knowledge home to Vancouver. Dr Gerschman identified a need in musculoskeletal issues that he was interested in addressing by obtaining a Masters in Sports Medicine online from the University College of London. Consecutively, he joined a multi-disciplinary sports medicine centre in Vancouver where he practiced for six years. He then set up his private practice and now works within a rehabilitation clinic.
Dr Gerschman's leadership and advocacy has helped in raising awareness about the role of CBS, and alleviating gaps in health care policy, planning, and communication for this group. One such gap was for CBS to be able to directly access investigation and lab results centrally rather than having to go through a patient's family doctor. Plans to include CBS in distribution of personal protective equipment, and priority vaccines during the COVID-19 pandemic were other gaps that were addressed, thanks to the advocacy of Dr Gerschman and his colleagues.
Dr Gerschman is now the co-chair of a CBS working group sponsored by SSC. Earlier this year, this working group received funding to explore and develop programs to deal with identified issues affecting CBS.
Reflecting on his work for CBS, Dr Gerschman says, "I think its important to be inclusive." He is proud that compared to when he started, there are now a lot more community-based specialists practicing in the province, forming about 10 per cent of all specialists in BC. He says, "They tell me seeing others succeed inspired them to give it a go." He further clarifies that, "It's not like we should shift everybody out of hospitals and academic centres – but it's a viable and important option to also have patients seen locally."