SSC – Collaborating to Enhance Specialist Care
Posted on Mar 13, 2014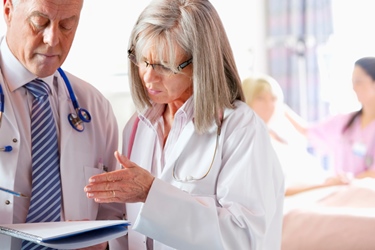 The Specialist Services Committee (SSC) is one of a number of collaborative committees that make BC's health care system unique. No other province have collaborative committees of doctor and government members working together to improve the health care system. SSC works on behalf of the specialist system and has been doing so since 2006. The mandate is to enhance and expand programs that support the delivery of high quality specialty services. Of course, the ultimate goal is to enhance patient care in BC.

SSC is guided by the IHI Triple Aim framework and it provides a platform for specialists to work with key partners to develop and implement improvements. Building a better system includes supporting the professional growth of specialists through training and leadership development.
SSC is currently focused on following goals:
• improving specialist engagement and coordination between physicians and the health authorities,
• supporting specialists to deliver timely and valued patient care, and
• supporting the pursuit of quality and innovation in the health system.
One of SSC's current funding opportunities is to support Specialist-led Quality and Innovation Initiatives. For more information, email:
sscbc@doctorsofbc.ca
. 
See an
historial summary
of how and why the collaborative committees began and evolved.